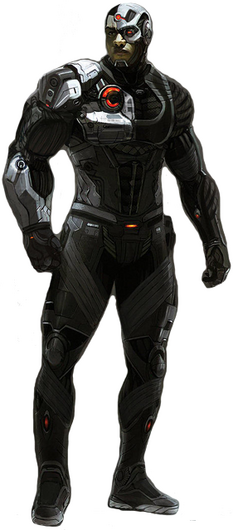 Norbert Ebersol was a child prodigy with a great mechanical aptitude. His immense intellect led to him getting fired from numerous jobs for his air of superiority. Seeking a challenge, he turned to the planning and execution of technologically-assisted crimes, since planning out such activities not only stimulated his intellect, but provided him with new materials to create new advanced technological devices as the Fixer. He was later recruited into HYDRA to both advance their cybernetic soldiers and join the Masters of Evil.
Powers and Abilities
Edit
Cyborg Additions
Edit
As the Fixer, Ebersol used a battle vest containing a wide variety of miniaturized weapons and tech. These included rockets, lasers, concussion blasters, anti-gravity disk, mind control pods and a pistol that could shoot electro-neutralizers that could render power armor, like Iron Man's, temporarily unusable.
Ad blocker interference detected!
Wikia is a free-to-use site that makes money from advertising. We have a modified experience for viewers using ad blockers

Wikia is not accessible if you've made further modifications. Remove the custom ad blocker rule(s) and the page will load as expected.