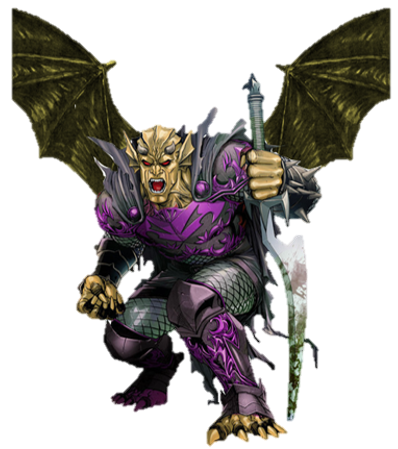 Issac Christians had commited a number of sins throughout his life and was eventually Trapped in the immortal body of a Gargoyle, he later tried to redeem his previous evil acts as one of the Earth's defenders.
Powers and Abilities
Edit
Blast Power
Claws
Energy Manipulation
Feral
Flame Breath
Flight
Force Field
Healing
Invulnerability
Longevity
Magic
Siphon Lifeforce
Super Strength
Unarmed Combat
Ad blocker interference detected!
Wikia is a free-to-use site that makes money from advertising. We have a modified experience for viewers using ad blockers

Wikia is not accessible if you've made further modifications. Remove the custom ad blocker rule(s) and the page will load as expected.