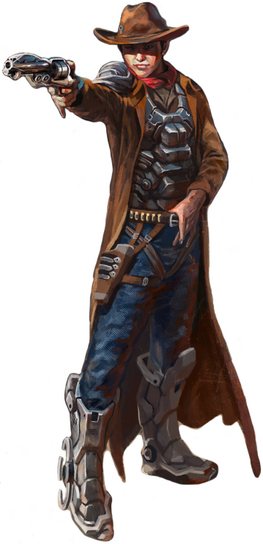 Matthew Hawk was a lawyer who became a crimefighter in the Wild West known as Two-Gun Kid. Inspired by the fictitious Two-Gun Kid he read about in his youth, Matt was trained by an aging gun-slinger named Ben Dancer to become an expert marksman and rider.
Abilities
Edit
He is one of the fastest and best gunfighters of his time, He is also an excellent hand-to-hand combatant, a superb horseback rider, and a master of the lasso.
Ad blocker interference detected!
Wikia is a free-to-use site that makes money from advertising. We have a modified experience for viewers using ad blockers

Wikia is not accessible if you've made further modifications. Remove the custom ad blocker rule(s) and the page will load as expected.